[[aCtrl.product.name]]
[[aCtrl.product.name]]
[[aCtrl.product.name]]
Item# [[aCtrl.product.id]]
Package Size: [[aCtrl.product.packDesc]]
Original Price:
$[[aCtrl.product.price | currency]]
You Save:
-$[[aCtrl.product.price - aCtrl.product.salePrice | currency]]
-$[[aCtrl.product.price - aCtrl.product.tieredPricing[0].price | currency]]
Final Price:
$[[aCtrl.product.salePrice | currency]]$[[aCtrl.product.tieredPricing[0].price | currency]]
Our Price:

$[[aCtrl.product.salePrice | currency]]
Bulk Pricing:
Valid thru: [[aCtrl.product.saleExpiry | date]]
| | | |
| --- | --- | --- |
| Qty | Unit Price | Total Price |
| [[price.minQty]] | $[[price.price | currency]] | $[[(price.price * price.minQty) | currency]] |
Assays
113 Total Assays Tested
Acetaminophen (ACTM).Alanine Aminotransferase (ALT).Albumin (ALB).Alcohol (ALC).Alkaline Phosphatase (ALP).Alpha-Fetoprotein (AFP).Amikacin (AMKX).Ammonia (AMM).Amphetamines (AMPH).Amylase (AMY).Anti-Hepatitis B Virus c (HBcAb).Anti-Hepatitis B Virus s (HBsAb).Anti-Hepatitis C Virus (Anti-HCV).Antistreptolysin O (ASO).Apolipoprotein A 1 (ApoA1).Apolipoprotein B (ApoB).Aspartate Aminotransferase (AST).Barbiturates (BAR).Benzodiazepines (BENZ).Bilirubin (BIL).Blood Urea Nitrogen (BUN).CA 125 (OV Monitor).CA 15-3 (BR-MA).CA 19-9 (GI Monitor).Caffeine.Calcium (Ca).Cannabinoids (THC).Carbamazepine (CBZ).Carbon Dioxide (CO2).Carcinoembryonic Ag (CEA).Chloride (Cl).Cholesterol (CHO).Cholinesterase (CHE).Cocaine (COC).Complement Component 3 (C3).Complement Component 4 (C4).Cortisol (COR).C-Reactive Protein (CRP).Creatine Kinase (CK).Creatine Kinase-MB (CK MB).Creatinine (CREA).CSF Protein.Cyclosporine (CS).Digoxin (DIG).Direct HDL Cholesterol (D-HDL-C).Direct LDL Cholesterol (D-LDL-C).Direct Total Iron Binding Cap. (dTIBC).Ecstasy (MDMA).Estradiol (E2).Everolimus (INN).Ferritin (FERR).Folate/Folic Acid (FA).Follicle Stimulating Hormone (FSH).Free Thyroxine (FT4).Free Triiodothyronine (FT3).Gamma-Glutamyl Transferase (GGT).Gentamicin (GENT).Glucose (GLU).Hemoglobin A1c Percentage (HbA1C%).Hepatitis B Virus s Antigen (HBsAg).Homocysteine (HCY).Human Immunodeficiency Virus (HIV).Immunoglobulin A (IgA).Immunoglobulin G (IgG).Immunoglobulin M (IgM).Intact Parathyroid Hormone (Intact PTH).Iron (Fe).Lactate (LAC).Lactate Dehydrogenase (LDH).Lipase (LIP).Lithium (Li).Luteinizing Hormone (LH).Magnesium (Mg).Methadone (MTD).Microalbumin (MALB).Mycophenolic Acid (MPA).Myoglobin (MB).N-Terminal Pro-BNP (NT-proBNP).Opiates (OPI).Oxycodone (OXY).Phenobarbital (PHB).Phenytoin (Phen).Phosphorus (PHS).Potassium (K).Prealbumin (PAB).Progesterone (P4).Prolactin (PRL).Prostate-Specific Antigen (PSA).Rheumatoid Factor (RF).Rubella Virus (RuV).Salicylate (SA).Sodium (Na).Testosterone (TST).Theophylline (Theo).Thyroid-Uptake (T-Uptake / T3U).Tobramycin (TOB).Total Beta-hCG.Total Bilirubin (TBIL).Total Iron-Binding Capacity (TIBC).Total Protein (TP).Total PSA (tPSA).Total T3 (TT3).Total T4 (TT4).Transferrin (TRF).Triglycerides (TRI).Troponin I (TnI).TSH (Thyrotropin).Uric Acid (UA).Urinary Protein (U-P).Valproic Acid (VPA).Vancomycin (VANC).Vitamin B12.Vitamin D.
Specifications
Manufacturer:
Ortho Clinical Diagnostics
Series:
Vitros
CLIA Complexity:
Moderate
Sample Types:
CSF, Plasma, Urine, Whole Blood, Serum
Number of Assays:
114
Maximum Throughput:
945 tests/hour
Sample Cycle Time:
0 (sec)
Sample Size Min:
2 μL
Sample Size Max:
80 μL
Direct Sample (STAT):
Yes
Auto Sample Handling:
Yes
Sample Input Type:

Sample Cups




Sample Tubes



Sample Input Closed Tube:
No
Patient Sample Capacity:
90
Auto Dilution:
Yes
Assay Methodology:
Rate, Direct ISE
Optical System:

Colorimetric




Potentiometric




Turbidimetric



Test Method:

Chemiluminescence Detection Technology (CMIA)




EMIT/Advanced LOCI Chemiluminescence Technology



Reagent Type:
Dry
Reagent System:
Closed
Reagent Delivery:
Reagent Slide
Reagent Capacity:
150
On-Board Refrigeration:
No
Standby Mode:
Yes
Maintenance Free Electrodes:
No
Configuration:
Floor Model
Height:
164 cm (65 in)
Width:
279 cm (110 in)
Depth:
85 cm (33 in)
Weight:
1062 kg (2336 lb)
Water Requirement:
No
Power Supply:
110V or 220V
Point Of Care:
No
Other Features:
The Vitros 5600 integrates chemistry, immunoassay, and infectious-disease testing, and process them in parallel. It uses MicroSlide, MicroTip, MicroWell, Intellicheck, and MicroSensor technologies. Sample-centered processing integration approach eliminates need to move sample trays or aliquot samples between chemistry and immunoassay processing modules. Sample capacity: 80 samples in Universal Sample Trays, 10 samples in dedicated STAT lane.
Panel
Cardiac, DOA, Electrolyte, Lipid, Liver, Metabolic, Renal, TDM.
All units sold by Diamond Diagnostics or units qualified by Diamond Diagnostics are eligible for Field Service coverage. Service plans are the best way to maximize your instrument investment and avoid the high costs associated with instrument failure. Our plans are designed to support optimum instrument performance, ensure reproducible results and minimize down-time. Our service plans provide a timely response from our dedicated engineers who are certified on an ongoing basis to ensure top-notch results, even in the most complex laboratory environments.
Labor

Included

Included

Reduced (Hourly Rate)

Travel/Lodging

Included

Included

Fixed Travel Cost

Parts/Materials

Included

Included

Not Included

Response Time

Next Day
24 Hours / 7 Days

1 Business Day
8:00am - 5:00pm EST
Monday - Friday

1 Business Day
8:00am - 5:00pm EST
Monday - Friday

24/7 Support

Included

Not Included

Not Included

Weekend Support

Included

Not Included

Not Included

After Hours Support

Included

Not Included

Not Included

Major Holiday Support

Included

Not Included

Not Included

Phone Support

Unlimited
24 Hours / 7 Days

Unlimited
8:00am - 5:00pm EST
Monday - Friday

*Limited
8:00am - 5:00pm EST
Monday - Friday

Preventative Maintenance

*(1-2) PM Included

(1) PM Included

Not Included

Advanced Instrument Training

Discounted Pricing

Discounted Pricing

Discounted Pricing
* Contact for more details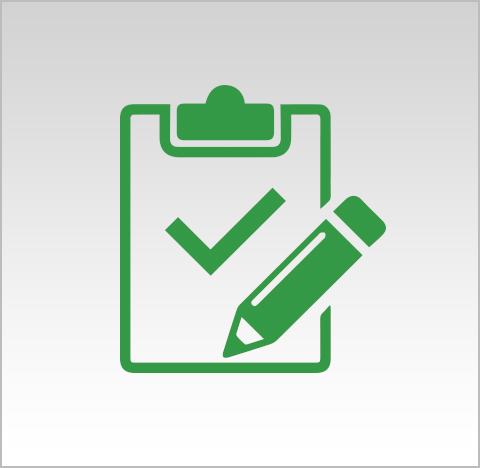 Preventative Maintenance
For the laboratory looking to manage manufacture recommended preventative maintenance (PM) schedules for instrumentation at a fixed cost. The PM Service Plan will increase the reliability and reduce the risk and costs of unplanned maintenance and equipment downtime. Our plans are scheduled and planned around your specific instrument and operational needs.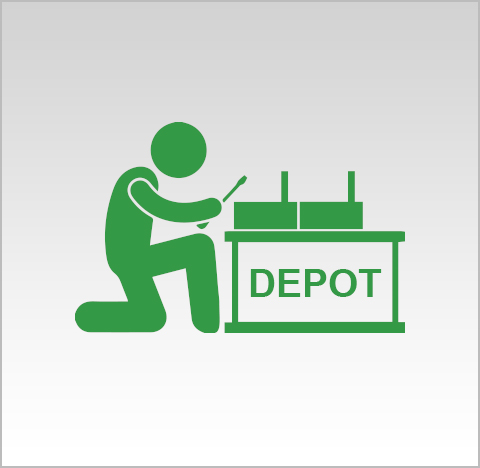 Depot Service, Type 1
For the laboratory looking to maximize the life of their instrumentation while effectively managing repair costs. The Depot Repair is a per diem plan designed for any size instrument needing major repair, complete rebuild or recycling.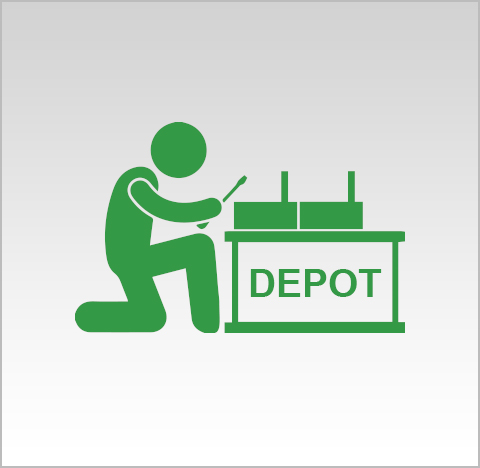 Depot Service, Type 2
For the laboratory looking to maximize the life of their instrumentation while effectively managing repair costs. Annual Depot Repair is an annual based plan designed for small to mid-sized instruments needing maintenance or repairs and can be easily shipped by your local carrier to our Depot Service Facility in Holliston, MA.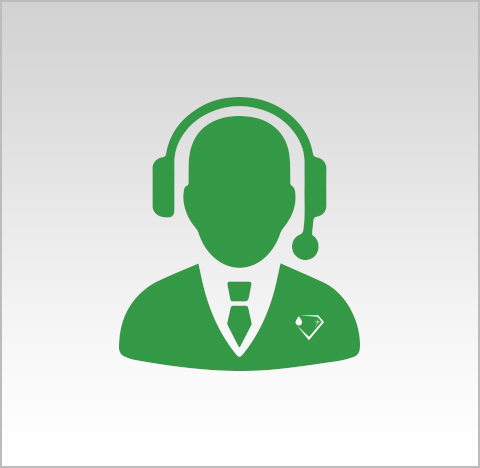 Phone Support
For the laboratory employing qualified service professionals, the Virtual Plan may be a suitable choice to replace or supplement Field Services. The Virtual plan offers its customers support by email and telephone, within business hours with communication directly with Clinical Engineering staff specialized in the model of instrumentation that the laboratory is utilizing. The Virtual Plan is annual.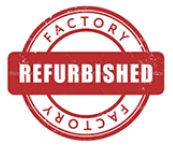 Upgrading or Adding Equipment to your lab?
Save up to 70% with refurbished equipment from Abbott, Alfa Wasserman, Beckman, Biomerieux, Biotechnia, Hitachi, Horiba ABX, IL, J&J, Radiometer, Randox, Roche, Siemens, Stago, Sysmex, Thermo and Tosoh.
Diamond is the only US FDA registered, ISO Certified and Down-To-Frame® refurbisher of Chemistry, Immunology, Hematology, Caogulation and Blood Gas equipment. Inquire today for pricing and Details.
Every analyzer undergoes a systemized, rigorous and unique Down-To-Frame® Refurbishment process to rebuild each analyzer to its original specification and intended use.
Disassembly & Decommission

System decommissioned from laboratory and decontaminated
Preliminary inspection to functionality
System disassembled Down-To-Frame®

Aesthetics

All outer covers, chassis and internal surface stripped, sand blasted and prepared for painting
All prepared surfaces primed and painted with 3 part compound, color matched automotive quality paint
All original logos and signage are replaced in original appearance

Refurbishment and Reassembly

All mechanical, pneumatic, electronic assemblies disassembled, cleaned, restored, verified and reassembled, replaced where needed
Disposable components replaced with new components
New components include: tubing, fittings, syringes, seals, check valves, probes, reagent lines, waste assemblies and similar items
System completely reassembled into its original condition in accordance to protocol and established specifications

Diagnostics and Troubleshooting

Assembly Functions & System Errors assessed, troubleshooting and repair conducted
Full system diagnostic testing conducted
System successfully calibrated with certified calibrator materials to ensure proper functionality

Performace Validation

Rigorous Multi-Level Quality Control testing conducted on established parameters using certified control materials
Specific parameter testing available upon request
System checked for power stability, software revisions and other upgrades

Final Packing

Required peripherals for operations refurbished or provided new as needed
System properly flushed, drained, protected and prepared for storage
System professionally crated with heat-treated and non-coniferous wood for international transit
Related Products
[[product.name]]
Item# [[product.id]]
$[[product.price | currency]]
$[[product.salePrice | currency]]