The Beckman Coulter AU400e Chemistry system, formerly the Olympus AU400e boasts over 85 assays with a maximum throughput of 400 tests per hour. The AU family of systems are well regarded, open reagent, high quality chemistry systems that are considered one of the most popular chemistry systems on the market, in particular in the US laboratory marketplace. Chemistry analyzers measure substances within bodily fluids to establish a pattern of abnormalities. The wide range of tests can be grouped under several categories such as electrolytes, enzymes, blood sugar, metabolites, thyroids, hormones, lipids, therapeutic drug monitoring, and drugs of abuse monitoring. This analysis can be conducted on blood (either whole, serum or plasma), urine, semen or cerebrospinal fluids Chemistry analysis begins with patient sample placed in separate capsules, test tubes, slides or sample cups that are transported on a conveyor with sample racks or in a carousel in a reagent tray. Specimens are sampled and then mixed automatically together with diluents and reagents in a reaction cuvette. The reagents are pulled from a reagent carousel, which is typically refrigerated to keep the reagents shelf life longer. The reactive cuvette is stored and processed in the Reaction carousel. The Reaction carousel holds the mixing station (which mixes samples and reagents) and wash station (which rinses the cuvettes). Dependent on the manufacturer, the cuvette is either made of glass or plastic, but must be optically clear so that light may pass through without any intervention from scratches or blemish. Chemistry analysis is calculated through the absorbance of the specific wavelengths as light is passed through the specimen. All chemistry analyzers possess a photometer (either filter photometer or spectrophotometer) that conducts the measurement of the light absorbance of the specimen, and results are calculated. Filter photometers use glass filters, on a rotating filter wheel, coated with colored material while spectrophotometers use prisms or gratings, to isolate these wavelengths from the scanner beam. In both cases, a lamp (typically halogen) is the light source. Spectrophotometry is a more commonly used method than Filter photometry, which is currently only used in J&J, Roche Cobas and Siemens Dimension systems. Spectraphometry is used in most other systems including Abbott, Beckman and Roche Hitachi systems. The process to attain the results from the absorbance tests are classified either as End Point or Kinetic. End point method incubates the reaction mixture for a predetermined amount of time to reach the end point, or equilibrium of the reaction. Kinetic method, as the reagents and the sample are mixed, the reaction is monitored, the rate of change in absorbance is then determined and related to analyte concentration. As such, Kinetic is a faster method than End Point.
All units sold by Diamond Diagnostics or units qualified by Diamond Diagnostics are eligible for Field Service coverage. Service plans are the best way to maximize your instrument investment and avoid the high costs associated with instrument failure. Our plans are designed to support optimum instrument performance, ensure reproducible results and minimize down-time. Our service plans provide a timely response from our dedicated engineers who are certified on an ongoing basis to ensure top-notch results, even in the most complex laboratory environments.
: Included
: Chargeable
: None
* Contact for more details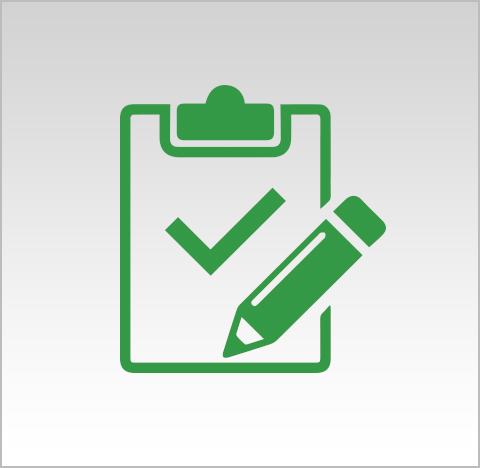 Preventive Maintenance
For the laboratory looking to manage manufacture recommended preventative maintenance (PM) schedules for instrumentation at a fixed cost. The PM Service Plan will increase the reliability and reduce the risk and costs of unplanned maintenance and equipment downtime. Our plans are scheduled and planned around your specific instrument and operational needs.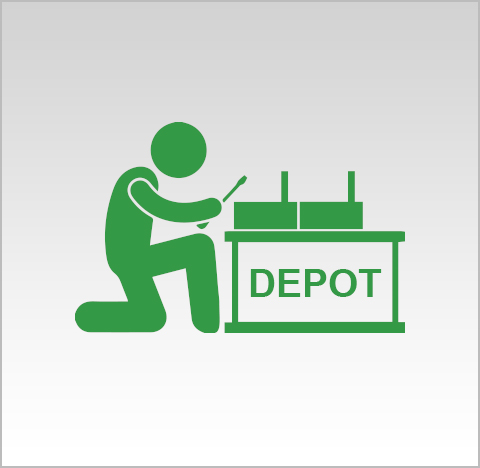 Depot Repair Per Diem
For the laboratory looking to maximize the life of their instrumentation while effectively managing repair costs. The Depot Repair is a per diem plan designed for any size instrument needing major repair, complete rebuild or recycling.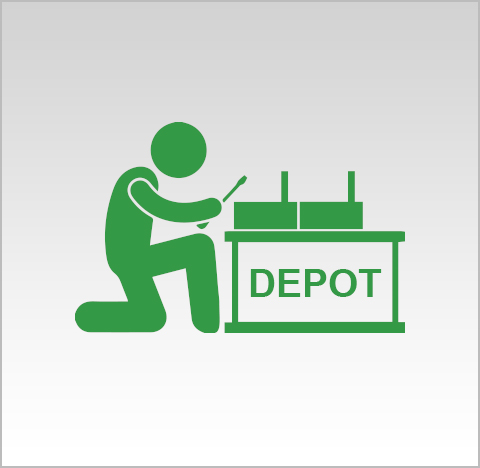 Annual Depot Repair
For the laboratory looking to maximize the life of their instrumentation while effectively managing repair costs. Annual Depot Repair is an annual based plan designed for small to mid-sized instruments needing maintenance or repairs and can be easily shipped by your local carrier to our Depot Service Facility in Holliston, MA.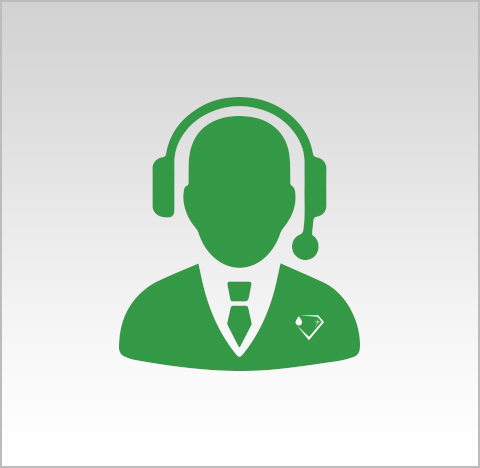 Phone Support
For the laboratory employing qualified service professionals, the Virtual Plan may be a suitable choice to replace or supplement Field Services. The Virtual plan offers its customers support by email and telephone, within business hours with communication directly with Clinical Engineering staff specialized in the model of instrumentation that the laboratory is utilizing. The Virtual Plan is annual.
Click here to learn more.